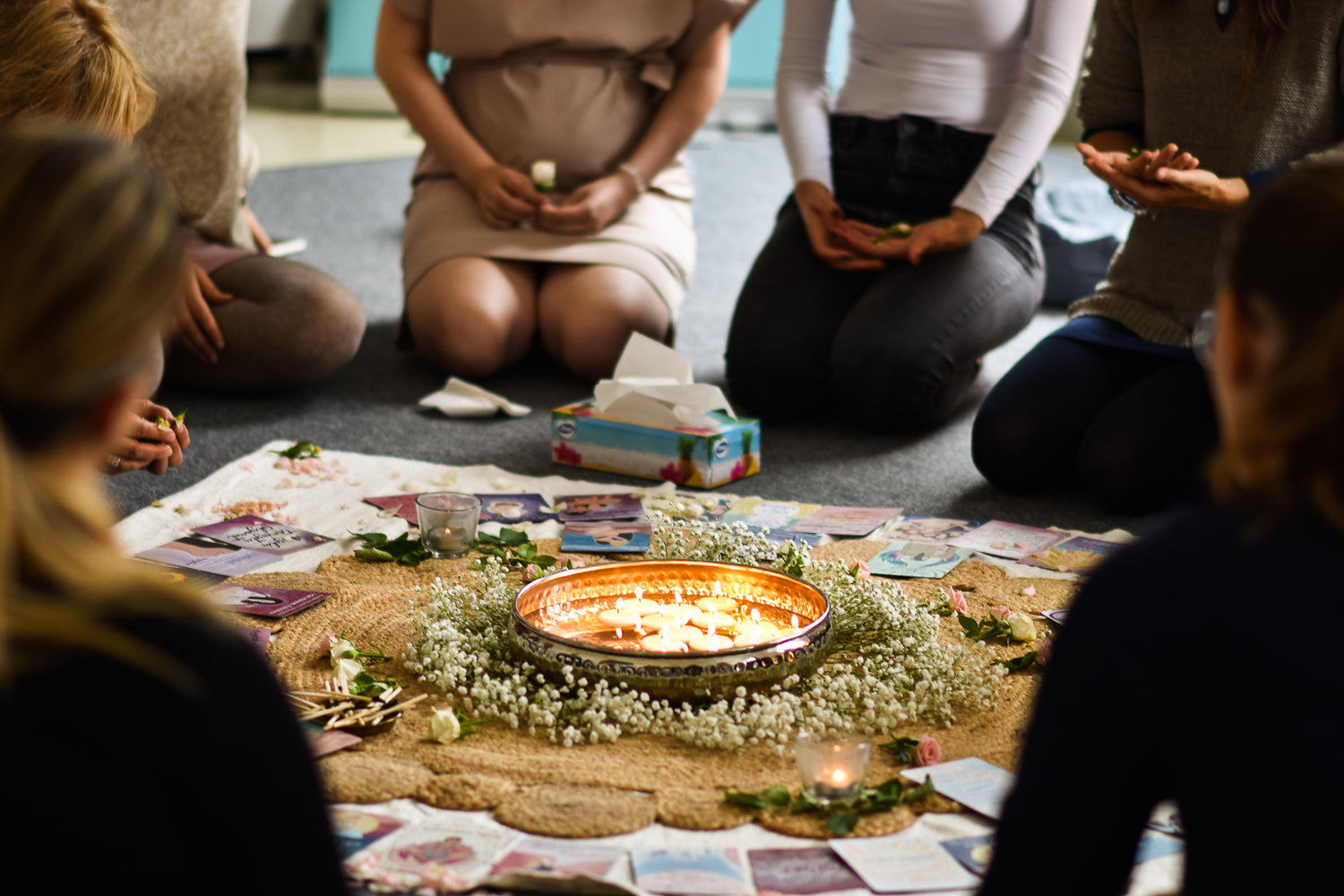 Blessingway in Group
We also celebrate a group Blessingway with Adrienne Feller, the founder and head of the Panarom Aromatherapy Institute, a wonderful and inspiring woman.
Working with Adrienne is a great honour for me. The space and atmosphere we two create together is something exceptional.
This celebration is filled with her wisdom and the power of fragrance alongside my knowledge.
All participants in this celebration are women who are expecting or wishing to have children.
In 2023, we are expected to celebrate on the following days:
February 22 2023.
April 25 2023.
You can find out more and register for the next one by following the link below:
I ATTEND
Many times in our lives, we are both at the end of something and the beginning of something. There, at that moment, we are between two worlds. We say goodbye to the old and welcome the new with courage. A little girl becomes a big girl, a big girl becomes a woman, a woman becomes a wife, a mother becomes a mother, a mother becomes a grandmother, and a grandmother becomes a great-grandmother. We often stand at that particular gateway, and for these transitions, our ancestors have worked out rituals to support the individual through the change. They gave meaning and significance to the physical and spiritual transformations.
They led by their own example and embraced change with love.